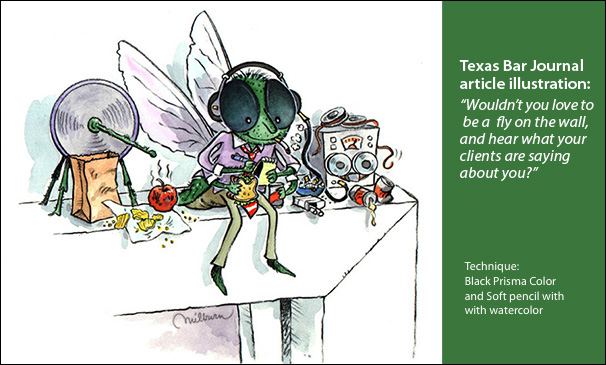 Try a "Touch of Humor" for your special projects. It's a proven and effective way to get noticed, and quickly make your point. Humorous art, cartoons and fun Illustrations bring smiles, build goodwill, and are extremely effective as marketing and communication tools. HumorGraphics, a specialty service of Milburn Creative, will help promote your ideas, products and services in fun, friendly and effective ways.
Whether you want a way to get your message across with a little humor, or you need to make a strong political statement, original art from the artists available through HumorGraphics are here to help.
Milburn Taylor, owner and creative director of HumorGraphics, is one of several artists available to help with your special projects. Contact Milburn today for a free, exploratory and no-obligation conversation.