Using a "Touch of Humor" is a natural complement to your marketing and promotional plans. Cartoon Art and Humorous Illustrations bring smiles, build goodwill, and are extremely effective as marketing and communication tools. HumorGraphics will help promote your ideas, products and services with original, one-of-a-kind drawings that quickly deliver your message in fun, friendly and effective ways.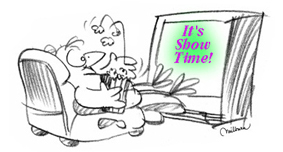 Want to know more? Contact Milburn Taylor today for a free, no-obligation chat about your upcoming needs.
Click here to read more about using Humor in your marketing.

HumorGraphics is a specialty service of Milburn Creative / Graphic Communications